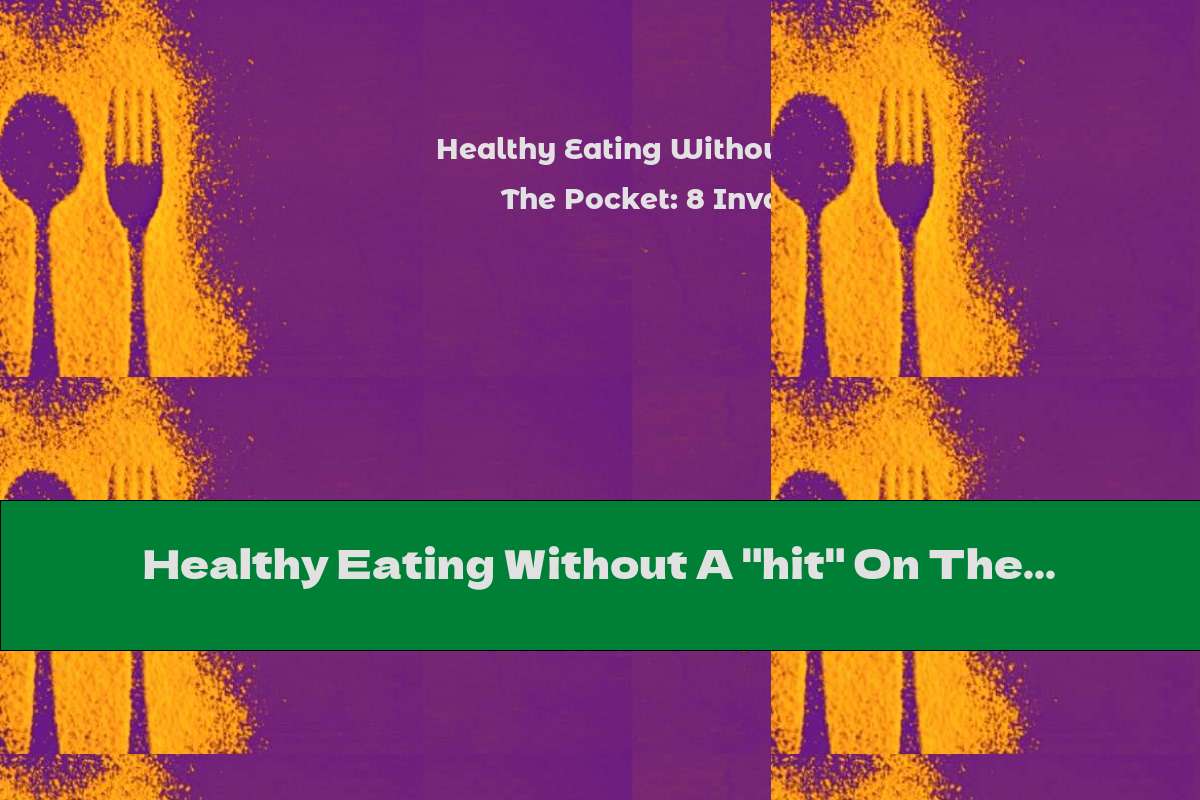 How to properly eat healthy food. How to save on healthy food. Healthy food without damaging the wallet.
The topic of ecologically clean food is being promoted more and more frequently in the mass media. There are shops with organic food grown without chemicals. True, such pleasure costs a lot. However, after analyzing the opinions of doctors and nutrition experts, we came to the conclusion that there is no point in spending outrageous sums on food. After all, you can eat healthy food without harming your wallet.
1. Filter instead of purchased water
Are you used to buying bottled water? But why spend money when you can get by with tap water purified in a pitcher filter. Firstly, no one has yet proven the usefulness of bottled water, and secondly, filtered tap water is of quite high quality and can be consumed without fear for your health.
2. Taboo on packaged juices and other drinks
Catching up on water .. If you think that packaged juices are healthier than water, then you are deeply mistaken. Remember that in terms of value for health, no liquid can compare with water. So drink filtered water and don't waste money on other drinks.
3. Do not go to the store on an empty stomach
Never go shopping on an empty stomach. Most likely, you will buy a lot of excess and harmful to health. Since a hungry body, as a rule, requires more carbohydrates, the first thing you will want to "pounce" on will be sweets. And you don't need this at all!
4. Take food with you to work
It is better to forget about cafes and fast food during working hours (and not only during working hours). Don't be lazy, take ready-made food with you. Firstly, it is much more useful, and secondly, it is more economical!
5. Food-depression-food: breaking the vicious circle
You overeat, which makes you feel guilty and even depressed, which you then easily eat sweets. It is important to break this vicious circle. Overeating and excessive consumption of sweets lead to excess weight, and then to diseases. In this case, you will not only pay more for food, but you will also have to pay for treatment. Here it is important to come to your senses in time and accept a simple truth for yourself: losing weight is always more profitable both for your health and your wallet!
6. Freeze the berry in reserve
In the summer, freeze your favorite berries to eat them all year round. In the morning, you can throw a handful of blueberries or currants into oatmeal, preparing a delicious and healthy breakfast. You can buy frozen berries in the store, but it will cost you 1.5-2 times more.
7. Eat eggs for breakfast
In one interesting study, it was found that if you eat boiled eggs or an omelet for breakfast, a person eats 18% less during the day, because eggs give him a feeling of fullness for a long time. In this case, if you like this idea, then it is better to buy eggs in wholesale supermarkets in 30 pieces. So the cost of 1 egg will be cheaper.
8. If you can't do without sweets
If you really can't do without sweets, then learn to cook them. An excellent choice would be baked apples with honey, nuts, cinnamon and dried fruits. Consider that such a dessert, although useful for health, is quite high in calories, so you should not indulge in it.