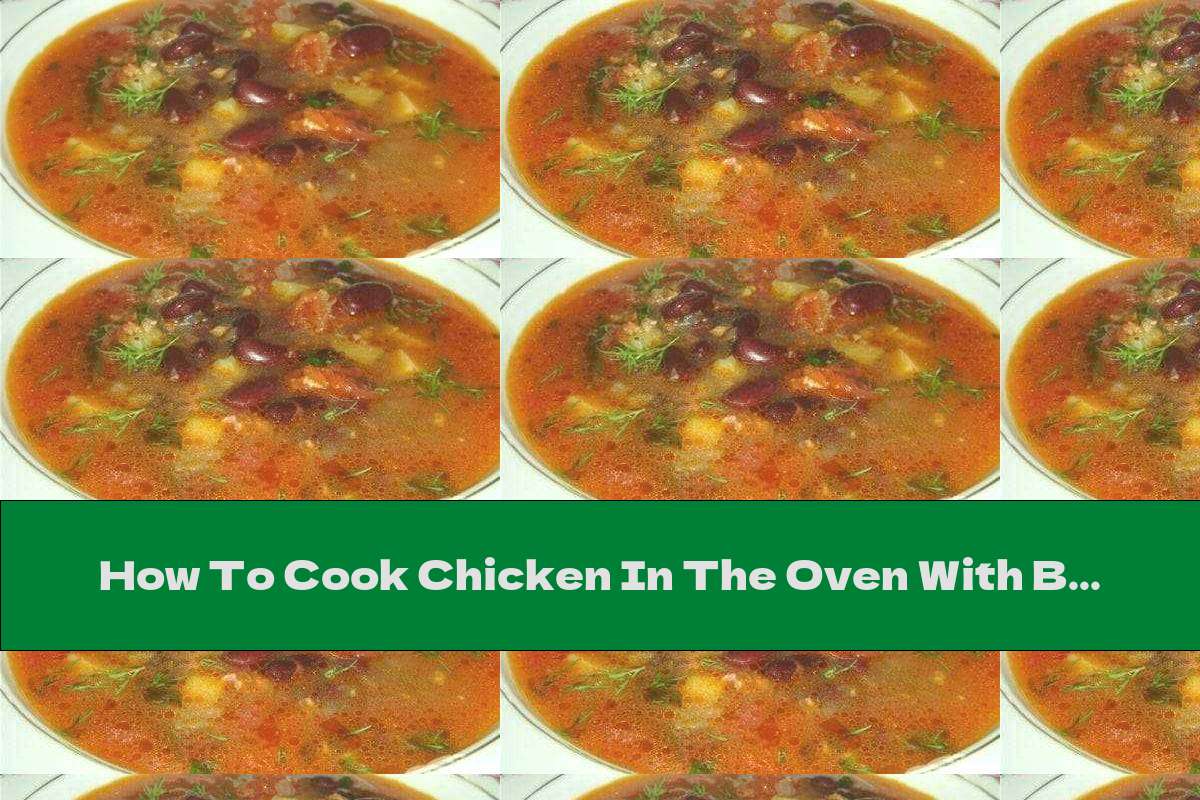 Learn how to cook "Chicken in the oven with beans, potatoes and mushrooms". Delicious recipe.
Required products :
1 kg of chicken
1 teaspoon beans
30 grams of fresh mushrooms
1 onion
3 potatoes
2 medium carrots
4 tablespoons oil
2 cloves garlic
4 tablespoons soy sauce
chicken broth or water
salt and ground black pepper to taste
paprika
parsley
Method of preparation :
Soak the beans in water beforehand overnight. Then cook until semi-cooked (about 30 minutes) without adding salt.
Cut the meat into large enough pieces (about 100 - 150 grams each or smaller if you prefer), put them in a suitable dish.
Mash the garlic, add it to the chicken, pour the soy sauce, oil, stir and leave to marinate for a few hours at room temperature. If you have time, put it in the fridge overnight, so it will be very tender and melting in your mouth.
Peel the potatoes and carrots, cut them into cubes or circles 2-3 mm thick (make sure the pieces are the same size).
Peel an onion and cut it into semicircles.
Boil the mushrooms for 30 - 40 minutes and cut into pieces. If you use frozen, do not defrost or pre-cook them.
Transfer the chicken together with the marinade to a deep pan, add the potatoes and carrots, then the beans and mushrooms, and on top - a layer of onions.
Mix all products, season with salt, red and black pepper, pour a little water or chicken broth and place the dish in a preheated oven to 180 - 200 degrees. Let the dish cook for an hour, periodically adding water or broth. You can make the dish more liquid or cook until the water evaporates - a matter of taste
Serve the chicken with vegetables hot with chopped parsley.
Enjoy your meal!
White bean salad

Chili dip with chicken and beans

Chicken with black beans, rice and tomatoes

Recipes for bean stew
This is not entire article. It continues ...