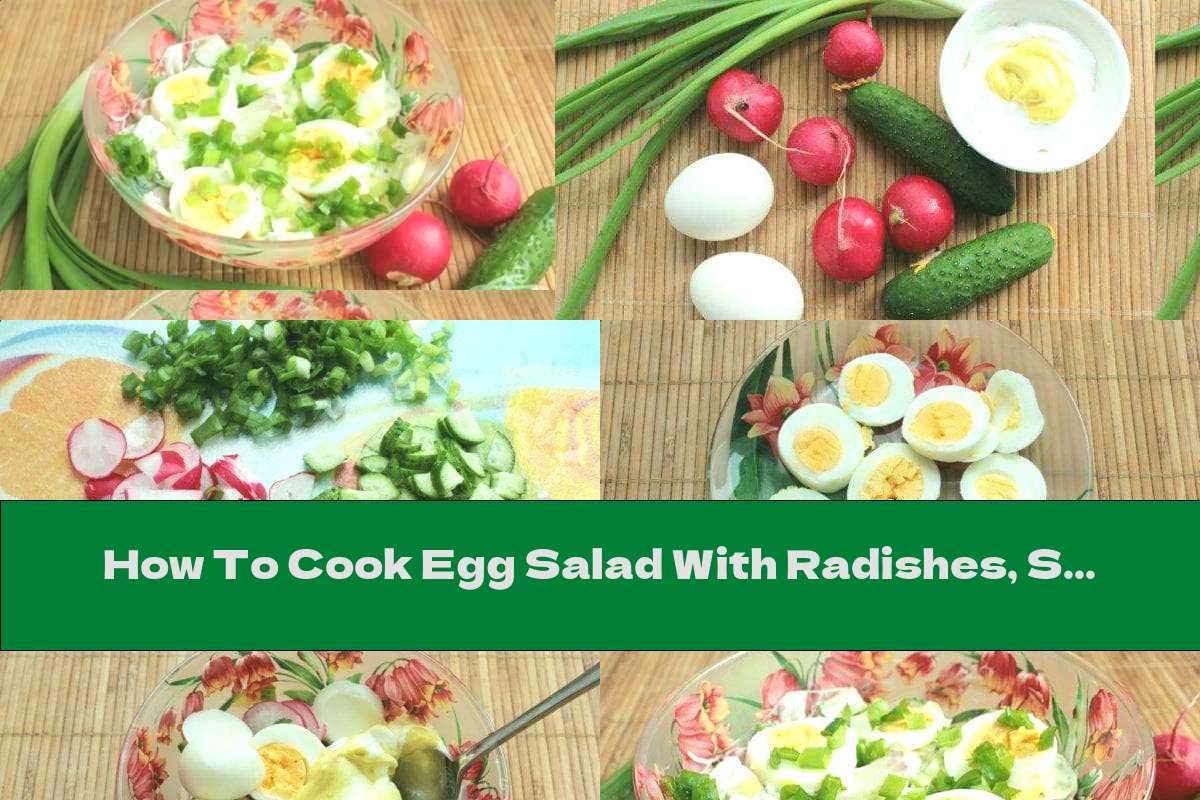 Learn how to cook "Egg salad with radishes, sour cream and mustard". Delicious recipe.
Required products :
2 eggs

1 small cucumber or 1-2 gherkins

5 radishes

2 onion stalks (green)

3-4 tablespoons cream (sour)

1 teaspoon mustard (Dijon)

salt to taste
Of course, you can change the amount of products to get more or less of the delicious spring salad.
Method of preparation :
Prepare the necessary products. Boil the eggs hard. Wash and clean radishes, cucumbers and green onions. Mix the sour cream and mustard.
Cut the radishes into thin semicircles, the cucumber into small pieces and the green onions into small pieces.
Peeled eggs - in circles.
Mix these products in a bowl (without onions) and add cream and mayonnaise sauce to them.
Stir, sprinkle with green onions and the salad is ready.
Have a spring!
The most delicious egg salad

Egg salad with mayonnaise, pickles and dill

Healthy egg salad

Egg salad with green onions and sour cream
This is not entire article. It continues ...