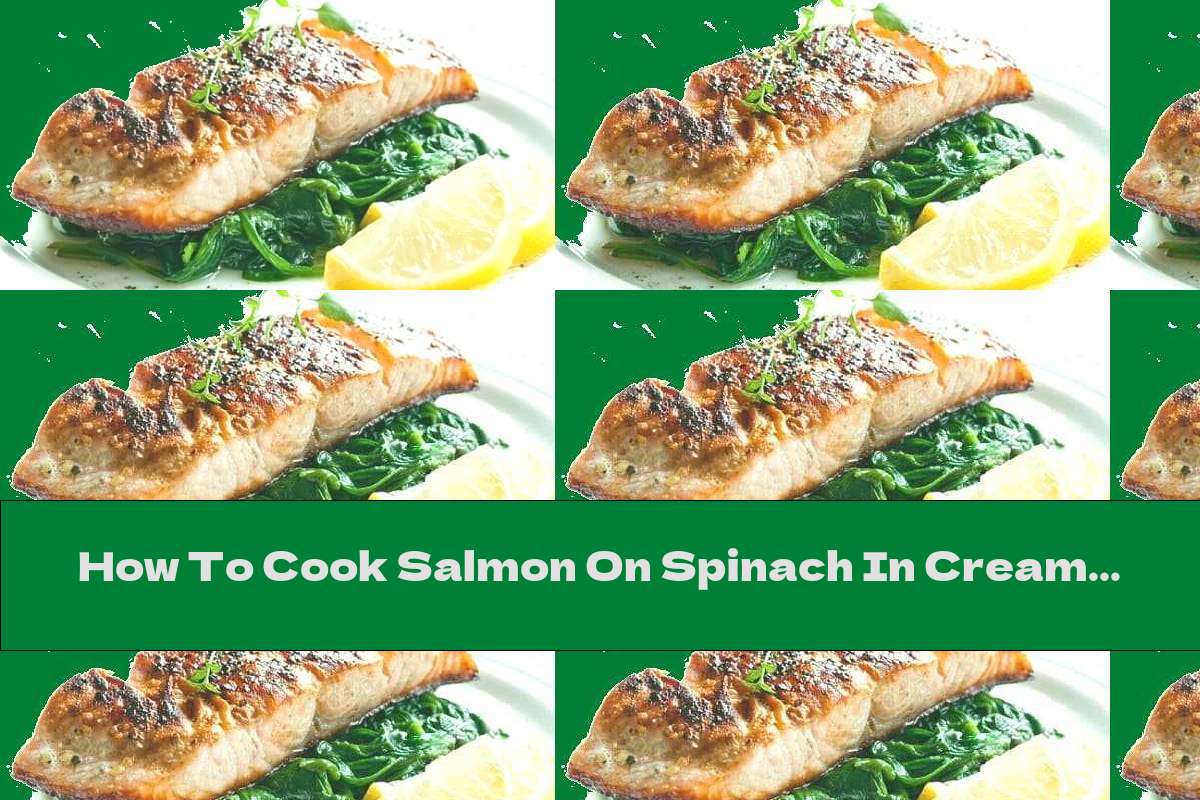 Learn how to cook "Salmon on spinach in a cream sauce with capers and lemon". Delicious recipe.
Required products :
1 teaspoon oil

2 salmon fillets

250 grams of spinach

2 tablespoons sour cream

juice of half a lemon

1 teaspoon capers

2 tablespoons chopped parsley

salt and suitable spices for fish

lemon slices to serve
Method of preparation :
Season the salmon on both sides and fry in a pan with hot oil (about 4 minutes on each side, until golden). Remove to a plate and start making the spinach and sauce.
Put the leaves in a hot pan, season, close the jar with a lid and let them cook for a few minutes, during which stir once or twice.
Then spread the spinach on a plate and place the fish on the green bed.
Heat the cream in a saucepan together with the lemon juice, capers and parsley, season to taste. Do not allow the combination to boil.
Serve the dish with the prepared sauce, decorating the portions with lemon slices.

Have a good time!
5 basic tips for cooking salmon

Terrine with smoked salmon and cream cheese

Salty sponge cake roll with salmon, green onions and melted cheese

Pizza with smoked salmon, cream and dill
This is not entire article. It continues ...